Web Master
Admin
Super Mod
Moderator
Member
A bus driver has been injured after being attacked with a machete in Sydney's west today.
Just after 1.30pm, emergency services were called to Blacktown Railway station where they found the driver, a man in his 30s, with slash wounds to the side of his head.
It is alleged an 18-year-old passenger, who was sitting at the back of the bus, attacked the driver before fleeing on foot, still armed with the weapon.
A bus driver has been attacked by a passenger near Blacktown Railway Station in Sydney's west this afternoon. (9news)
"This guy just ran up from the back of the bus and started machete-ing this poor bus driver," fellow passenger Michelle told 9News.
"About seven to eight times, just whack, whack, whack, whack."
Officers from Blacktown Local Area Command attended and established a crime scene.
The driver was taken to Westmead Hospital and will require surgery.
It is alleged an 18-year-old passenger cut the bus driver's ear near Blacktown Railway Station. (9news)
Related Articles
A short time later, an 18-year-old man attended Blacktown Hospital where he was placed under arrest.
He is currently in custody assisting police with the investigation but has yet to be charged.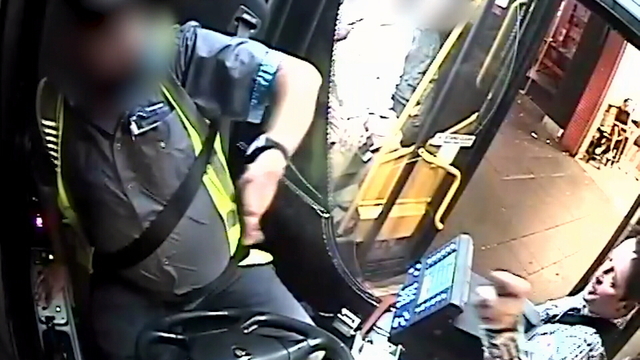 Last month a man was charged after allegedly attacking another bus driver in Sydney's CBD with a chemical spray.
If you have any information that may assist police, please call 1800 333 000.
© Nine Digital Pty Ltd 2019
https://www.9news.com.au/2019/01/12/15/48/news-nsw-bus-driver-attacked-with-knife-blacktown